Dr. David Topps
By Dr. David Topps on November 29, 2017
Ever been frustrated by the number of passwords you have to keep track of in your daily life as a professional? At one time, you might have only a few – some simple ones for unimportant sites, some stronger ones and perhaps a really good one for your most important data.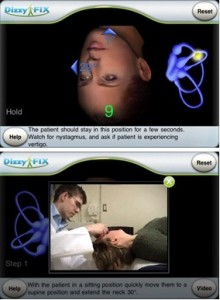 By Dr. David Topps on September 24, 2012
DizzyFix's diagrams walk you through the steps needed for the Dix-Hallpike and Epley's maneuvers, including a real-time display of exactly what path and angle to move the patient's head through, and a timer to introduce appropriate pauses.