Archives by date
You are browsing the site archives by date.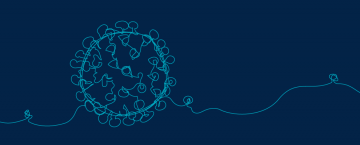 By Drs. Alejandro Dau, Agnes Lee, and Tony Wan on February 22, 2022
COVID-19 is associated with an increased risk of venous, arterial, and microvascular thrombosis. Early reports documented high rates of venous thromboembolism (VTE) in hospitalized patients with COVID-19, with pooled incidences of 20-30%, despite standard-dose thromboprophylaxis. Multiple randomized control trials (RCTs) have sought to determine the safety and efficacy of therapeutic anticoagulation in both critically ill and non-critically ill hospitalized patients with COVID-19.
By Brendan McNeely and Dr. Amanda Hu on February 9, 2022
Recent evidence has emerged that shows cannabis smoking is related to significant patient morbidity. Namely, cannabis smoke exposure increased the risk of oropharyngeal cancer in a dose-dependent manner. Cannabis use may also be associated with hearing loss, vestibular dysfunction, tinnitus, and sinusitis.