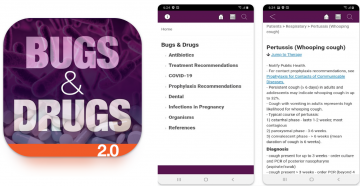 By Dr. Karin Kausky, Dr. Tracy Monk, and Daniela Michel, MPH on January 11, 2023
Antimicrobial resistance is recognized as a top public health threat and is estimated to be directly responsible for 5,400 deaths and $1.4 billion in health care costs in Canada in 2018 which underlines the critical importance of wise prescribing of antibiotics. Every time I prescribe an antibiotic now, I check the Bugs & Drugs guidelines via PathwaysBC.ca.
By Dr. David Topps on November 29, 2017
Ever been frustrated by the number of passwords you have to keep track of in your daily life as a professional? At one time, you might have only a few – some simple ones for unimportant sites, some stronger ones and perhaps a really good one for your most important data.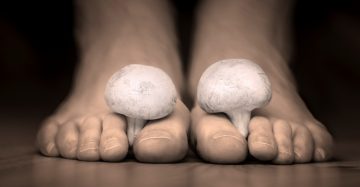 By Dr. Eileen Murray on May 11, 2016
Fungal infections particularly of the feet are a common problem. If only the skin is involved topical treatment with any of the antifungal creams works well. However, often fungal infections are ignored by patients and chronic skin infection can lead to infection of the nails.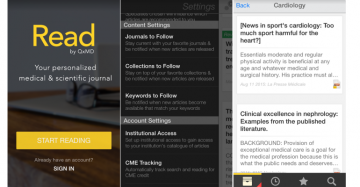 By Dr. Anne Antrim on August 19, 2015
Read by QxMD provides the current research and opinions on topics in your field in a user-friendly manner so that I am not the last person in the province using Ribavarin for RSV infection when everyone else has read about the lack of efficacy.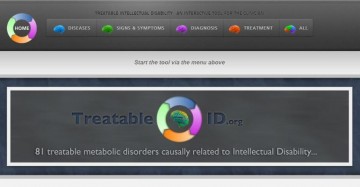 By Dr. Clara van Karnebeek and Dr. Sylvia Stockler on July 29, 2015
Affecting 2-3% of Canadians, intellectual disability (ID) is a lifelong, devastating condition defined by deficits in cognitive functioning (IQ<70) and adaptive skills. It is called global developmental disability (GDD) in children less than 5 years of age; it is defined as deficits in 2 or more developmental domains. In Canada, approximately 7,600-11,500 children are born annually with GDD. Identification of GDD or ID in children is the essential first step and often a task for the primary care practitioner.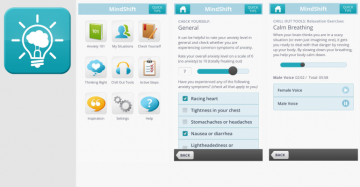 By Dr. Daniel Dodek on March 18, 2015
Mental health problems including anxiety, depression and stress make up a large proportion of a typical day in primary care medicine. They also contribute a huge comorbid burden in specialty care. These conditions all require an intense amount of time to help and manage patients.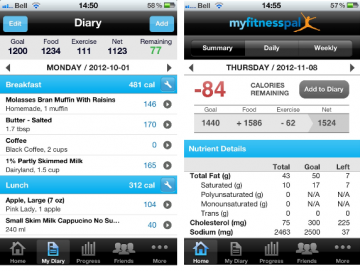 By Dr. Marisa Collins on January 8, 2013
Achieving and maintaining a healthy body weight is an important objective for patients and physicians alike. Just in time for New Year's resolutions, here's an app to recommend to your patients and, perhaps, to make use of yourself.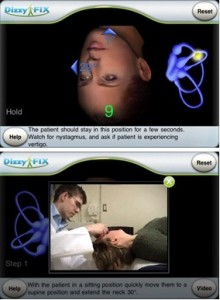 By Dr. David Topps on September 24, 2012
DizzyFix's diagrams walk you through the steps needed for the Dix-Hallpike and Epley's maneuvers, including a real-time display of exactly what path and angle to move the patient's head through, and a timer to introduce appropriate pauses.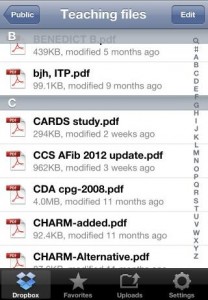 By Dr. Steve Wong on May 28, 2012
Like many physicians, for many years now, I've been using electronic-only copies of journal articles (pdf files) for my own continuing education, reference and teaching purposes. Now, I have an easy way to organize and access documents.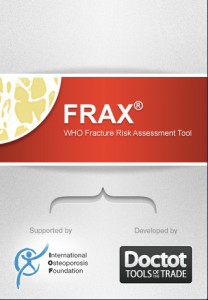 By Dr. Daniel Ngui on April 2, 2012
Given our aging population, more and more family physicians are being asked for advice about diagnosis and treatment on osteoporosis.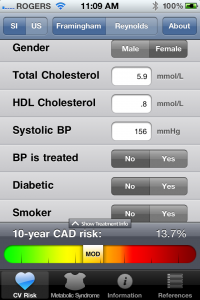 By Dr. Steve Wong on January 9, 2012
This app allows a very rapid entry of relevant parameters to perform risk assessments using the Framingham Risk Score but also the Reynolds Risk Score.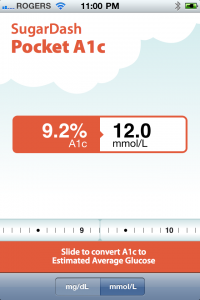 By Dr. Steve Wong on July 20, 2011
In response to reader requests and the increasing interest in mobile apps, we are launching a series of articles highlighting useful iPhone apps. These will appear approximately once every three months.