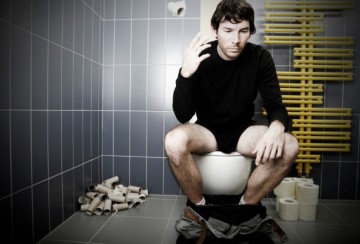 By Dr. Natasha Press on April 29, 2013
In the past few years, a hypervirulent strain of C. difficile, called NAP-1, has caused hospital outbreaks that have been unusually severe and recurrent.
By Dr. Susan Hollenberg on July 10, 2012
The approval of the oral whole cell cholera and traveller's diarrhea vaccine in Canada promised a novel approach to the prevention of TD.
By Dr. Ted Steiner on July 4, 2011
Based on recent literature, my current practice is to carefully consider whether PPIs or H2 blockers are truly indicated in inpatients, and to stop them if they are not.
By Dr. Brian Bressler on March 28, 2011
Effectively treating the inflammation in patients with Crohn's disease has now allowed us to treat not just the symptoms associated with Crohn's disease, but the disease itself.
By Dr. Brian Bressler on July 26, 2010
Recently there has been clinical evidence for using probiotics for various medical conditions, including treatment of acute gastroenteritis, prevention of antibiotic-associated diarrhea and IBS.