Archives by date
You are browsing the site archives by date.
By Dr. Sylvia Stockler on July 29, 2014
1. This App Changed My Practice: Treatable Intellectual Disability Endeavor in B.C. (TIDE): Treatable ID App www.treatable-id.org July 29, 2015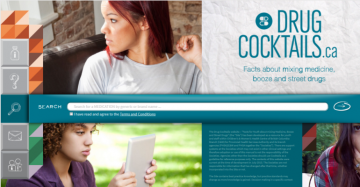 By Dr. Dean Elbe on July 1, 2014
DrugCocktails.ca website now covers almost 200 prescription and over-the-counter medications, and 10 substance categories. It has been developed as a resource for youth and staff within Children's & Women's Health Centre of British Columbia Branch (C&W) for Provincial Health Services Authority and its branch agencies.