Archives by date
You are browsing the site archives by date.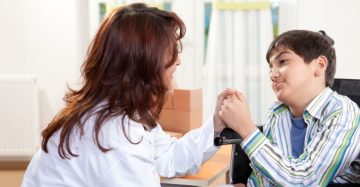 By Dr. Min S. Phang, MRCP, FRCPC and Stacey Miller, PT on June 13, 2018
I now refer all children with cerebral palsy, or suspected cerebral palsy, to the Child Health BC Hip Surveillance Program. Information about the program is available at www.childhealthbc.ca/hips, including a referral form for physicians. The incidence of hip dislocations can be significantly reduced!