Archives by date
You are browsing the site archives by date.
By Drs. Domnick Manhas and Tony Wan on August 23, 2023
It is estimated that 15% of all cancer patients will develop VTE, resulting in significant morbidity and mortality. The cost of cancer-associated thrombosis is substantial to the healthcare system. Currently, routine thromboprophylaxis is not recommended given the fear of increased risk of bleeding, modest absolute risk reduction in VTE, and inconvenience. However, a selected group of cancer patients with very high VTE risk will benefit from thromboprophylaxis.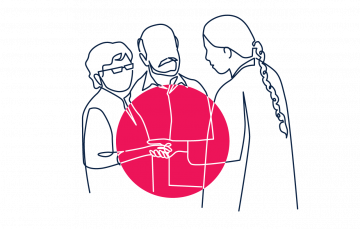 By Dr. Sander Veldhuyzen van Zanten on August 9, 2023
Helicobacter pylori (H. pylori) continues to be an important pathogen, associated with peptic ulcer disease, dyspepsia, and gastric cancer. The conventional triple combination of a PPI, clarithromycin, and either amoxicillin or metronidazole is no longer recommended because its success rates have decreased to less than 60%. The recommended first-line therapy is concomitant therapy (PPI, clarithromycin, amoxicillin, and metronidazole) and second-line therapy is bismuth-based therapy (PPI, bismuth, metronidazole, and tetracycline).