*Please note: you cannot receive credits for this posting*
By Dr. Steve Wong
As 2015 comes to a rapid close, I wanted to once again thank all of our authors and readers for their active participation at This Changed My Practice (TCMP).
Our analytics show us that the site's readership has grown year over year: in fact, from 2014 to 2015, we've had a doubling in traffic. Given that this means we're welcoming new readers to the fold, I thought it would be a good opportunity to reiterate some of the guiding principles and interactive features on our site.
In addition to hundreds of journal-specific websites, there are scores of websites giving summaries of the latest trial data, news clips of the latest medical controversies, not to mention official guidelines from various specialties. There's no question that the definitive source for "best evidence" would be original journal articles and research. This is why our articles include links to the cited data and other recommended reading.
In the end, no matter what the data shows, we each have to decide whether or not we apply that information. This Changed My Practice articles, by definition, are written from the perspective of opinion, with evidence cited to back that opinion. This requires quite a bit of courage for authors to stick their necks out to a large (now international) audience. It's in the discussion of an opinion that learning can be enhanced. We've had feedback from authors and readers alike that this dialogue enhanced their learning considerably.
We realize the short postings on our site can't do justice to complex issues, but hope that seeing an opinion, deciding your stance on that opinion (eg. voting on your degree of agreement), entering into a discussion (comment posting and reading), and most importantly, reading and exploring more on your own (referenced links plus your own research) leads to greatly enhanced learning.
The learner reflective exercises show an interesting spread of how our readers planned to use information they learned on TCMP:
In the coming year, we hope to add more practical ways for you to apply the information you learn on TCMP. We have a fledgling list of patient-handouts (thischangedmypractice.com/tag/patient-handouts) that we'll try to expand. We'll strive to include more relevant local (in British Columbia) resources for referrals and advice, as well as billing codes and links to BC guidelines.
At a time of year when opinions matter even more ("What's the best gift to get my brother?"), I'll leave you with one opinion of mine: The Empire Strikes Back is one of the best movies ever made. I have data to back that, and I made my own R2D2 to prove it!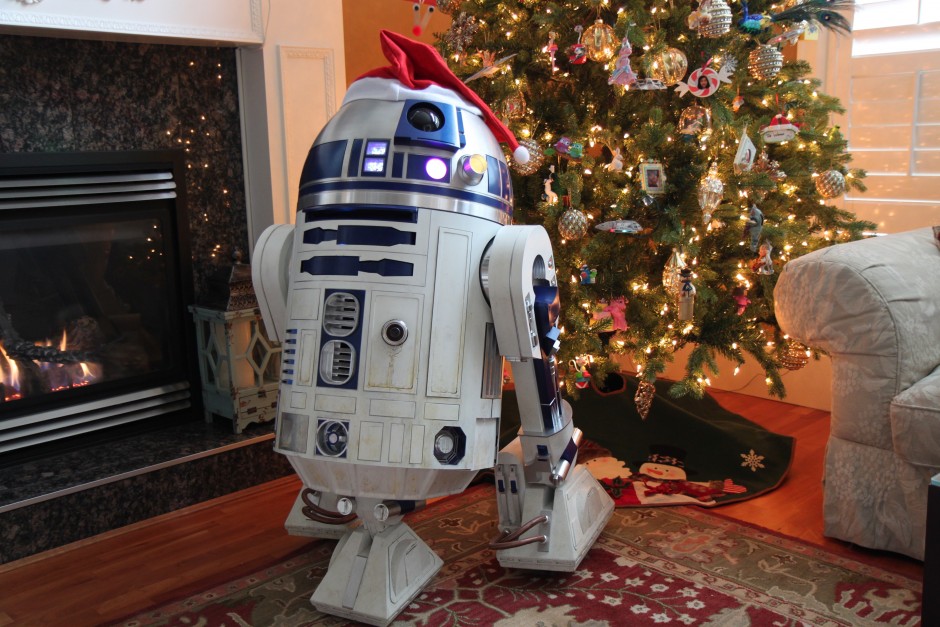 On behalf of all of us at TCMP, have a happy and healthy holiday season. And may the force be with you!
Steve Wong, MD, FRCPC
Internal Medicine
Clinical Associate Professor, Department of Medicine, UBC
Medical Director, This Changed My Practice, UBC CPD
thischangedmypractice.com – Practice changing evidence and tips
PLEASE NOTE: NO CREDITS ARE GIVEN FOR THIS POSTING