Kevin Lee
You are browsing the search results for "Kevin Lee"
This page provides biographies and disclosures for all authors. Authors are listed in alphabetical order according to last name. A | B | C | D | E | F | G | H | I | J | K | L | M | N | O | P | Q | R | S | T | […]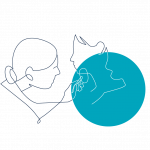 By Drs. Kevin Lee and Persia Pourshahnazari on May 31, 2023
While not a fundamentally dangerous condition, CSU can have a significant impact on a patient's quality of life and can be challenging to manage. Symptoms can be prolonged and can recur even after a long symptom-free period. Escalate and taper non-sedating H1-antihistamines, encourage daily antihistamine use, and add corticosteroids or refer to an allergist if needed.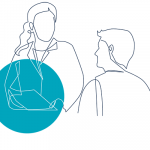 By Drs. Kevin Lee and Persia Pourshahnazari on March 21, 2023
Despite being a fairly common problem, with an estimated prevalence of 0.5–5%, chronic spontaneous urticaria (CSU) is often a challenging condition for health-care providers to diagnose and for patients to accept as a diagnosis. A diagnosis of CSU does not equate to a diagnosis of a systemic autoimmune disease. We do not routinely recommend dietary modification for CSU. We advise patients with CSU to limit alcohol intake and to take a higher dose of antihistamines prior to receiving vaccinations.