Archives by date
You are browsing the site archives by date.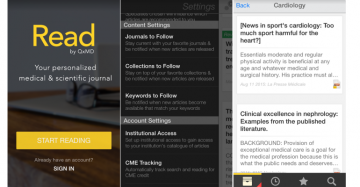 By Dr. Anne Antrim on August 19, 2015
Read by QxMD provides the current research and opinions on topics in your field in a user-friendly manner so that I am not the last person in the province using Ribavarin for RSV infection when everyone else has read about the lack of efficacy.

By Douglas Cave, PhD on August 3, 2015
I was frustrated at times that the students and residents did not always follow the instructions I gave. Their work was sometimes incomplete, off topic, or plainly wrong. While this was not true for most students, it was consistently true for a few each year. Teaching about empathy for example, I would invite residents to practice doing an interview with each other using empathic reflections and they would do it incorrectly.